The leaves are just starting to turn, but there's no denying that fall crispness in the air in the mornings. That's right, it's time for harvest-themed festivities, jack-o-lanterns, and plenty of colour! Canada's Capital offers incredible natural beauty as well as a charming atmosphere in which to raise a family.
That said, perhaps you've been wondering what to do for fun this fall. Don't worry, we can take care of that right now!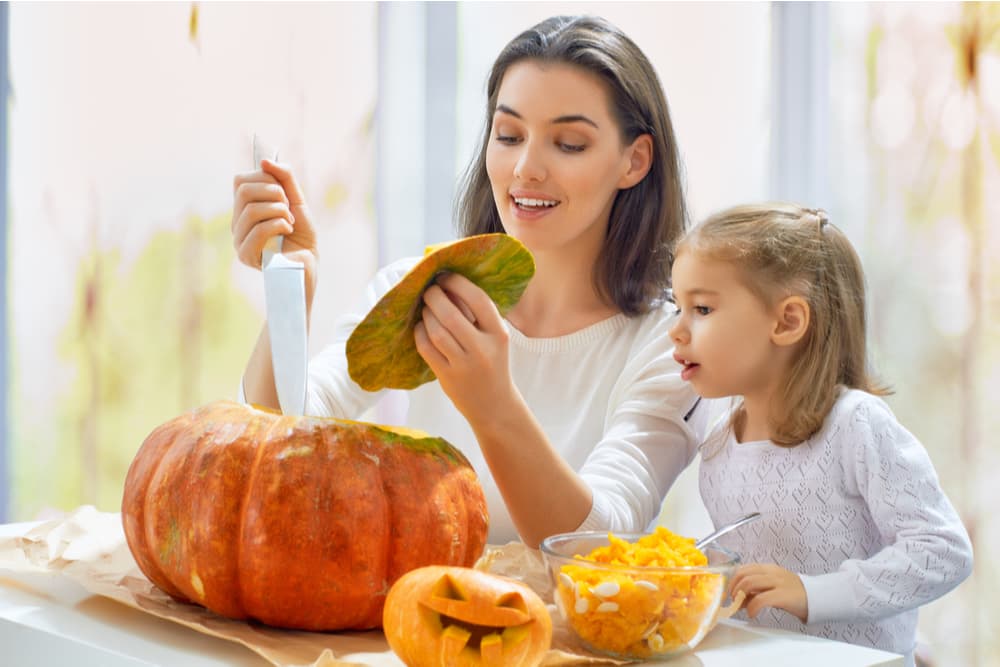 Pumpkin Carving
Adult supervision is necessary here, and that's a good thing! Put on some Halloween-appropriate music, whip out the carving tools, and have a great time with the family in creating unique monstrosities – err, masterpieces (or both, depending on what you're going for). Whether recreating a favourite superhero or sticking to traditional spooky designs, making a jack-o-lantern on the porch on a sunny fall day is a great way to unwind, spend quality time with loved ones and stay entertained. If you time your carving right, your pumpkins will be fresh when they greet the trick-or-treaters.
For a décor tip, opt-in for a long-lasting wood carved pumpkin from CALA Custom Woodworks, offering unique décor items near our Stittsville community, Rathwell Landing.

Farmer's Markets
What's enjoying the fall weather without a few visits to local farmer's markets? From crisp and crunchy apples to sweet jams, preservatives and more, something's surely bound to find its way into your kitchen cabinet or fridge. Usually, these events come complete with live local music, a dangerous number of free samples, caterers with special offerings, and more (plus plenty of local dogs for the kids to play with), so be sure to set aside a Saturday now and then for an outing!
Make Raking Leaves Fun Again
Who says yard work needs to be boring? Bring the family out for an afternoon of "raking" leaves – we don't see locals doing this much anymore, but the option is still there. Diving in and playing with the dog in the pile is always a blast, so long as you're sure there are no stray sticks or hard objects being raked up. The kids are sure to have fun, plus, being exposed to nature regularly helps to boost their immune system strength from a young age. We call that a win-win.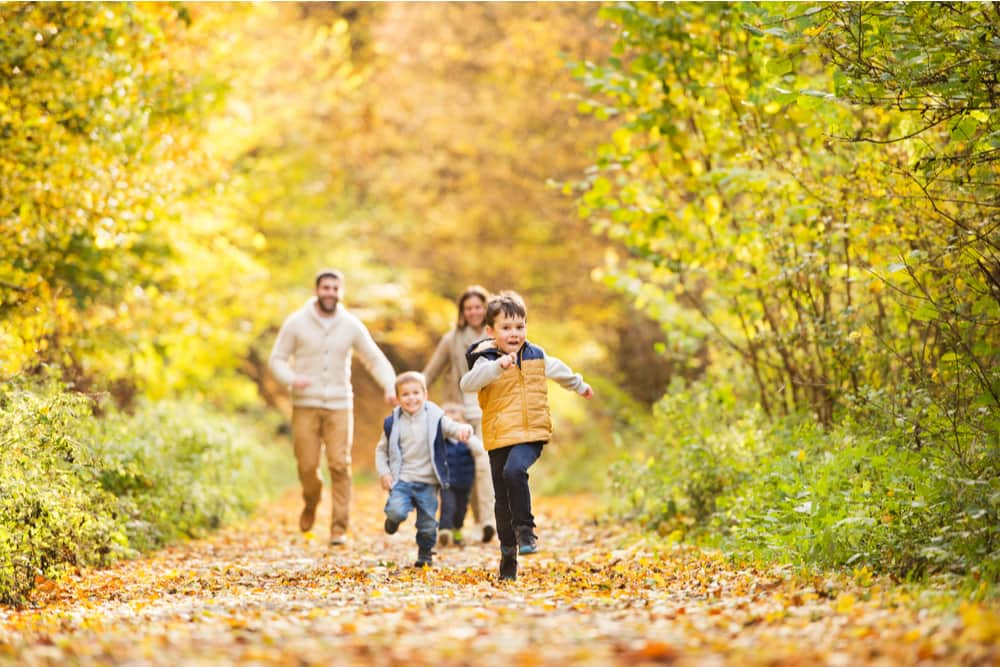 Nature Walks (or Runs)
Nothing is quite like an autumn stroll along a wooded trail, the crunch of leaves beneath feet and that comforting September crispness in the air. It's a magical experience when all the leaves on the trees are vibrant shades of yellow, orange and red. Be sure to stock up on snacks and drinks, plus a really good camera! Communities such as Embrun and Stittsville boast long trails that wind between trees, along creeks and loop back into town, meaning you don't have to drive all the way out to Gatineau Park every time you want to be surrounded by nature (though we still highly recommend it when not super busy). For instance, our Place St. Thomas community is located just a stone's throw from the New York Central Fitness Trail – your kids can't easily say no to an outdoor adventure if it's waiting in the backyard.
Yard Sale-ing
This might not be a real term, but it sure ought to be – fall is the last chance for many locals to find a new home for antiques, gently used furniture, low-cost clothes, hard-to-find collector's items, and much more. If you're someone who loves a good deal and the element of surprise, head on out with a convenient Tim Horton's breakfast, fill up that gas tank and see what you can find with the family. Early risers usually get the best deals when it comes to yard sales – don't wait until noon when everything is picked clean! These opportunities become increasingly rare as late October sets in, so try to go soon. Plus, if you live in areas such as Deerfield Village, surrounding residence-rich neighbourhoods could serve as a collective goldmine of deals.
Fall Fairs
Ottawa sometimes feels like the fall fair capital of the world – and that's not a bad thing! From the ever-popular Carp Fair near our very own Rathwell Landing to other events in Arnprior, Metcalfe, Navan and more, choices are anything but limited. Cotton candy, fairground music, rides aplenty – what's not to love? Pro tip: Don't bring too much cash, or you'll surely swap it for a huge stuffed purple bear the size of your car (we're speaking from experience here). Those carnival games are just way too addictive!
Whether you've moved into one of our homes for sale in Embrun or are eager to purchase one of Deerfield Village 2's new homes in Ottawa South, there's no denying how much fun fall can be in the area. Many Valecraft owners want to move in right away so they can easily access all the activities available to them! That's why we also have early occupancy homes in Ottawa, ensuring you can move in and start making fall memories as soon as possible. No matter where you call home, head on out with the family and enjoy the beautiful weather while it's here!