Ah, there's nothing like the feeling of a new year – except perhaps a new decade! Yes, it's hard to believe, but 2020 is here. At Valecraft, we're excited about our plans for this year and the many more to come, but what about having fun this winter? Whether you own one of our beautiful new condos in Ottawa, are considering our single homes for sale or otherwise, there's plenty of ways to enjoy the great outdoors in this winter wonderland. 
Without further ado, here are our picks for wintertime activities in Ottawa, complete with recommendations for all ages!
Cross-Country Skiing
Love nature trails? From the natural wonders of the Stittsville area to idyllic Embrun, Valecraft residents get to enjoy easy access to the great outdoors, fresh air and beautiful surroundings. Make the most of them this winter by going out for a cross-country ski! It's hard work but very much worthwhile, plus a great way to stay fit and active.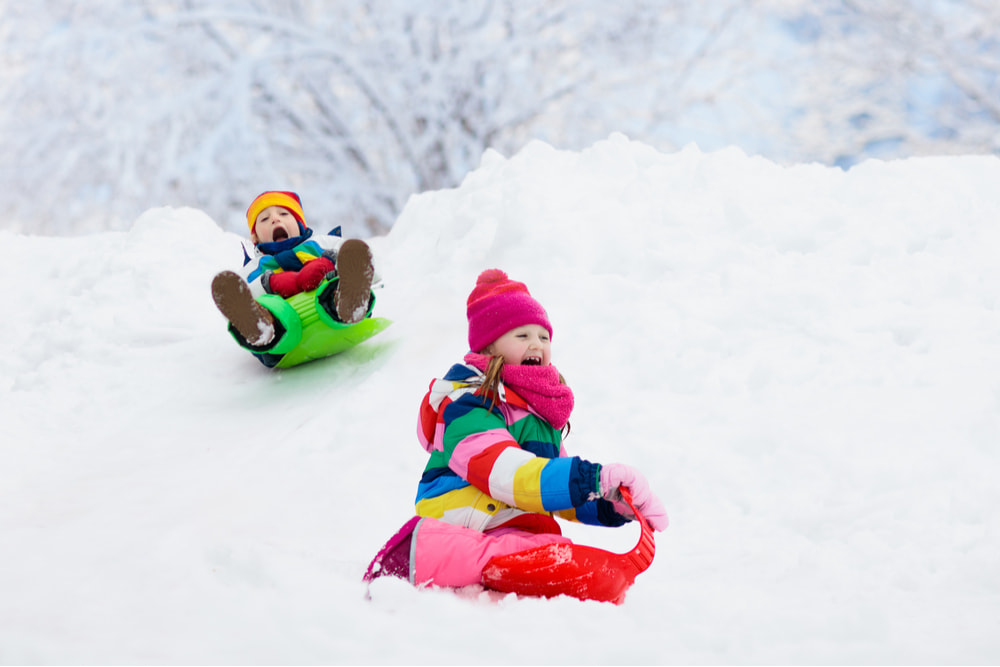 Tobogganing
Who doesn't love a good old-fashioned afternoon of sledding and hot chocolate? Fill up your thermos, bundle up the kids and drag that flying saucer to one of many safe, smooth local tobogganing hills. We know, the hard part is forcing yourself back up said hill after you've flown down it – but make it a game to race one another to the top, and you'll get to enjoy another trip down more quickly! This is a pretty good workout, especially since winter is typically when we're least active. 
Snowshoeing
If you want to partake in a more traditional Canadian pastime, snowshoeing is the way to go. The walking trails out around our very own community, Place St. Thomas in Embrun, offer beautiful trails that wind through the trees: Just picture yourself wandering out there amidst a freshly fallen blanket of snow, the cool air still and muted, with nothing but peace and quiet surrounding you! It almost sounds therapeutic, doesn't it?
Snowmen and Snow Forts
Frosty's not gone so long as there's a fresh blanket of the fluffy white stuff on the ground! Build to your heart's content with the kids and let your creativity run wild. And hey, those snowmen are going to need some protection, so why not go all-out and construct the coolest (pun intended) snow fort in Canada's Capital while you're at it? This can be a great way to make memories with the neighbours in your Valecraft community as well, so feel free to invite them and their little ones over to join in on the fun.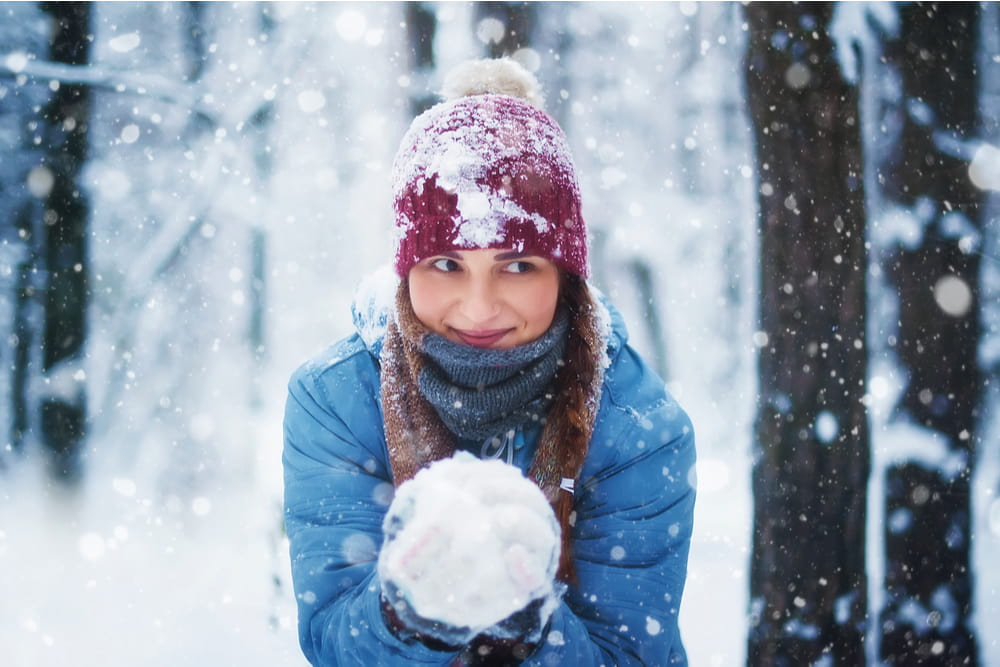 Snowball Fight!
Okay, so now that your fort is built and you have an army of snowmen waiting at your beck and call, what are you going to do with your creations? Well, it's time to man the battle stations and prepare for the ultimate snowball fight! This can be a fun way to stay active and warm, ensuring you can stay out and enjoy the fresh air a bit longer even if the weather begins to turn colder.
Skating
Nothing sounds more romantic than a leisurely skate at sunset, surrounded by softly falling snow in the peaceful countryside. Well, thanks to other Valecraft residents and their love for wintertime recreation, the dream can come true. The large pond at our Place St. Thomas community has been transformed in the past into a natural skating rink, meaning if you live in the community or nearby, a free skate with loved ones is just outside your door. Lace up your skates, grab the helmets for the kids, and make some lasting memories with a simple yet wholesome way to have fun outdoors this winter.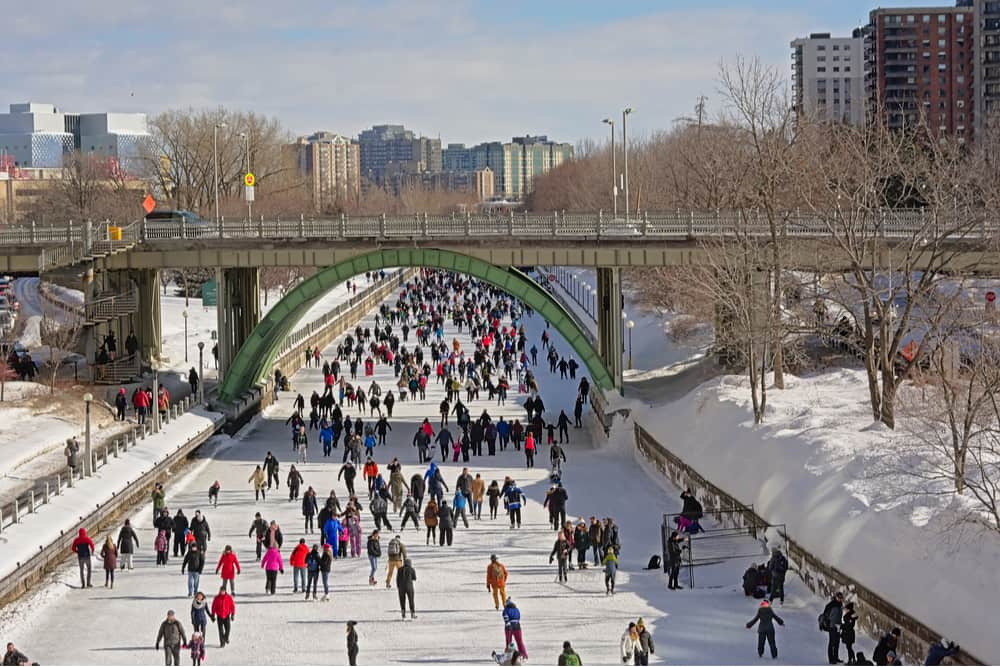 Winterlude
Of course, what's celebrating winter without heading into downtown Ottawa and attending the iconic Winterlude festival? Adored by many locals and having attracted visitors from around the world for many years, this outdoor collection of events, vendors, live music and performances is one of the biggest highlights of the season in Canada's Capital. Getting there is easy from communities such as Deerfield Village, Place St. Thomas or Rathwell Landing – simply hop on the Queensway or take one of many OC Transpo bus routes into the downtown core and join in on the festivities! Whether you're in the mood for taking in the incredible ice sculptures, munching on a Beavertail pastry or skating on the Rideau Canal with a hot chocolate in-hand, Winterlude truly has something for everyone. Be sure to dress warm and take plenty of photos!
Life in Ottawa is anything but dull in the wintertime once you step outside and see what this vibrant area has to offer, especially if you live in a close-knit community that loves to have fun like ours at Valecraft. To learn more about our available properties or to take a tour of one of our model homes, contact us today!