Life can bring about many changes, and sometimes, there's a need to start fresh in a home better suited to your current and future needs. Whether you're recently engaged and looking for an ideal starter luxury home or are empty-nesters seeking to downsize, we've got all sorts of stunning new properties available at Valecraft.
Inside and out, you just can't go wrong with any one of our meticulously designed homes. From townhomes to condo flats, bungalows and two-story homes, there's literally an ideal living solution for everyone. That said, it's understandable if you're overwhelmed by the sheer number of possibilities! Let's explore some of our latest offerings to help you narrow down your search, highlighting homes ideal for downsizers, small families and couples alike.
The Green
The Green townhome offers a spacious layout designed to maximize accessibility and storage space. Its winding stairway leads up from a huge, open-concept dining and living area to the second floor. Up here, you'll find a beautiful master bedroom complete with a large triple-pane window offering plenty of natural light. There's also an ensuite, walk-in closets and two smaller bedrooms that can also be used as home office or hobby spaces. A particular highlight is the upstairs laundry room – it's perfect if you want to save a trip downstairs to throw in the next load!

The Lewis
You'll find the Lewis townhome in our latest community, Deerfield Village 2 and soon to come to Place St. Thomas. It incorporates a unique, narrower yet deeper design. This affords the luxury of sprawling living and dining spaces and an open-concept floorplan, made more stunning with its optional curved staircase flanked with upper windows for natural light. A large foyer area offers plenty of extra storage space as well as a washroom and access to the garage. Upstairs are three spacious bedrooms, each with their own walk-in closet. Of course, a standout feature that makes this model so popular is the expansive balcony accessible from the master bedroom. Lounge away in the great outdoors with the comforts of home just a step away!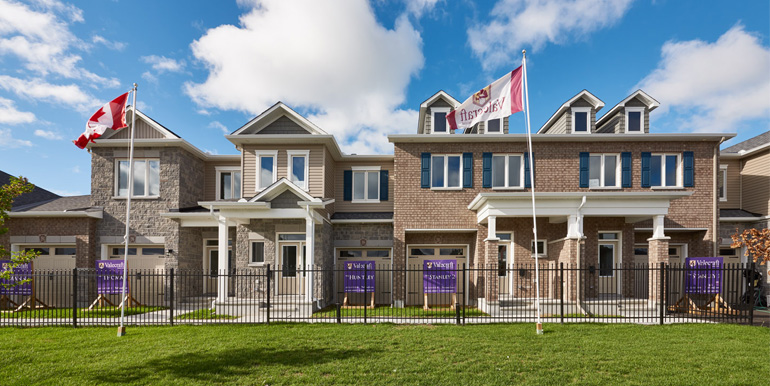 The Murry
If you live in a larger home and want to downsize to something sensible that doesn't sacrifice a feeling of spaciousness or convenience, the Murry should seriously be on your list. The Murry model in our Place St. Thomas community in Embrun features a wide garage and plenty of basement storage. However, the real standout is its great room, complete with an elegant window-flanked gas fireplace. There's also a dedicated dinette and dining room, separated by a well-stocked kitchen area. The master bedroom includes its own ensuite bathroom and a deep walk-in closet, and just off the basement staircase, you'll find a spare bedroom – handy for when you're having guests over.

The Delahunt
At 1,307 square feet, the Delahunt offers a comfortable luxury bungalow living experience with plenty of incredible features. The main living and dining areas are contained within one massive space, comprising of a great room complete with gas fireplace, open-concept kitchen area, and dining room with porch-facing windows. The second bedroom can also serve as a secondary den or home office, and the master bedroom's walk-in closet is one of the deepest in any Valecraft home. Long story short, you aren't sacrificing a thing by downsizing to the Delahunt – if anything, you're gaining a whole lot more!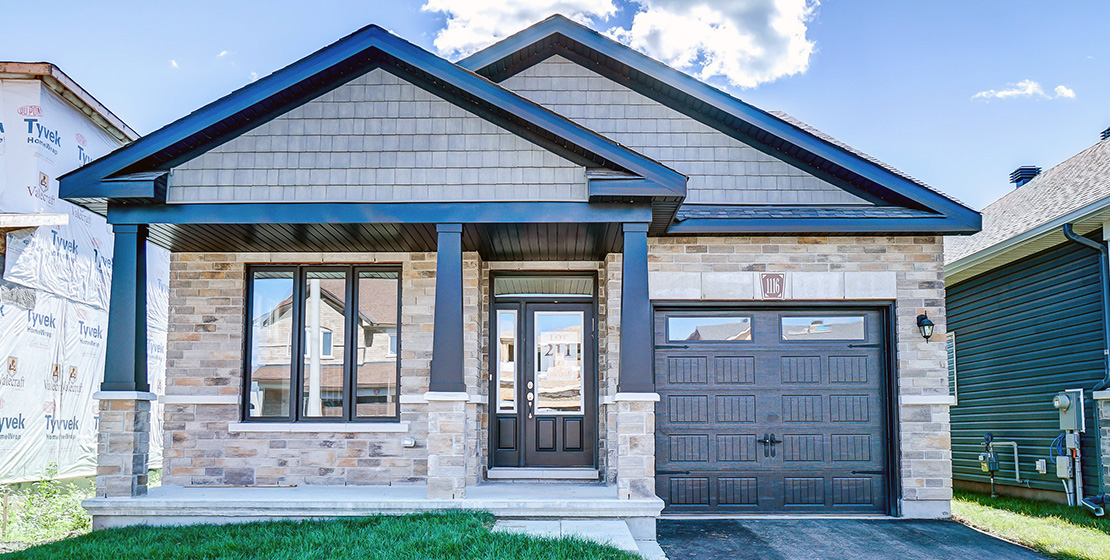 The Bradley
The Bradley is a unique single-family home that doesn't feel overwhelmingly large, but rather just right. This is achieved through its innovative layout that respects the importance of space and atmosphere. It manages to fit in a two-car garage, a large kitchen/dining area, and a double-height living room bathed in natural light. From the latter, climb the stairs (or run, we don't blame you) to explore the three spacious bedrooms, the largest of which includes a deep walk-in closet and spa-inspired ensuite.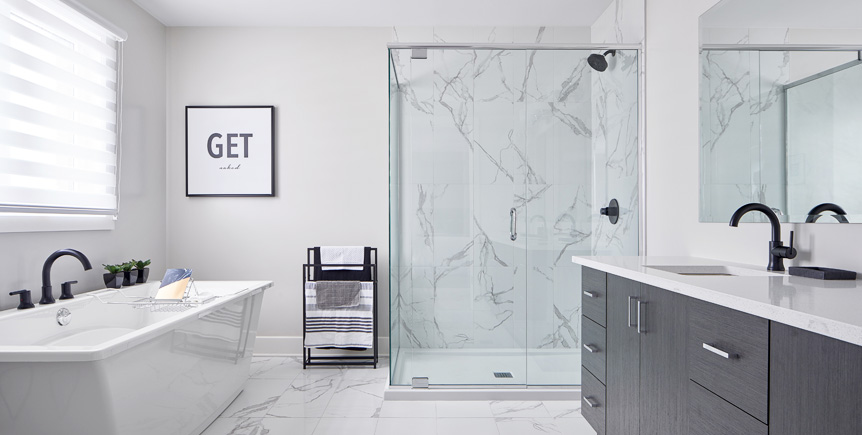 The Kemp
The Kemp boasts bright, airy interiors and plenty of room to sprawl out; there's no question that you'll feel right at home here. From the window-adorned flex room off the foyer, you can sit fireside in the great room with a favourite drink or enjoy dinner with the kids in the spacious dinette. There's also a large laundry room and garage on the ground floor. Three-bedroom and four-bedroom variations are available in this single-family home, offering greater flexibility and choice. Regardless of your selection, the upper floor is neatly laid out, making the very most of the available square footage for deeper closets, bigger bathrooms, and plenty of space to raise a family.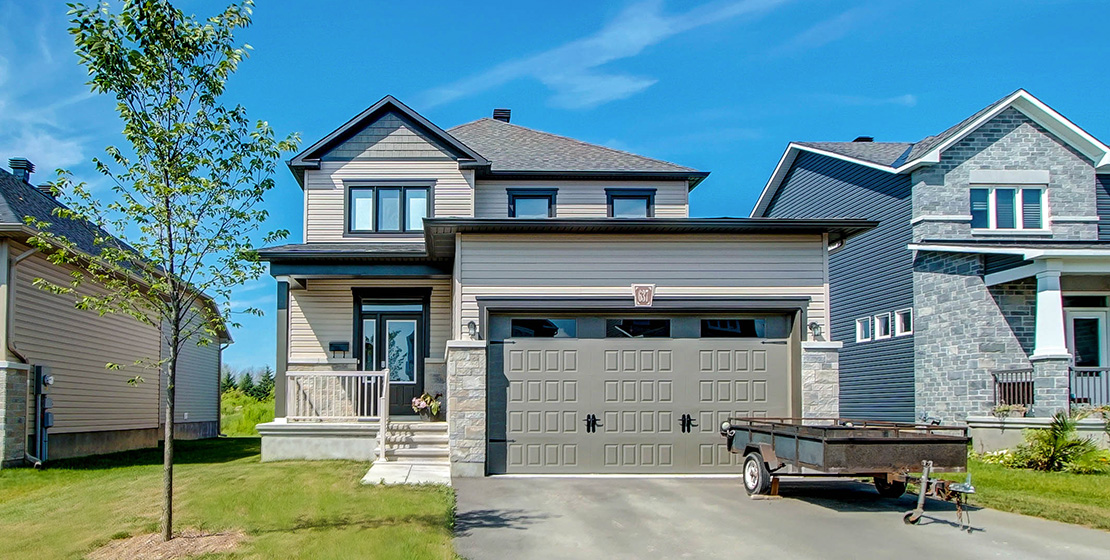 Daydreaming about moving into one of these beautiful homes? We don't blame you! There are also some incredible condo flats in our Deerfield Village 2 community, so be sure to check those out as well. To learn more, reach out to us at Valecraft today. We'd be happy to make your dream home a reality.